Spring Sip and Savor Wine Event on Leelanau Peninsula
28 September 2011
No Comment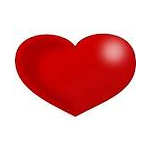 The annual Spring Sip & Savor wine trail event is April 30 & May 1, 2011. As Leelanau vineyards wake to the sun & warmth of May, come and enjoy special wine and food pairings at each of the Leelanau wineries on the wine trail.
For added fun, event participants are encouraged to keep their pajamas on when they set out in the morning and try to win one of the prizes that many of the wineries will be offering. In addition to the pajama contest 'fancy hats' will also part of the judging.
Additional information available on the Leelanau Peninsula Vintner's Association website here.
---