Taste the Passion Wine Event in Leelanau County
28 September 2011
No Comment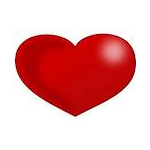 Love is in the air as you share the love of Leelanau at the "Taste the Passion" weekend in February. This special weekend celebrates wine, chocolate and love in anticipation of Valentine's Day! The combination of winter's beauty in Leelanau with the special pleasures of life always makes for wonderful weekend.
The weekend starts on Saturday as participants head to their first winery stop to collect a souvenir glass. Then the fun begins with special pours and tasty chocolate treats offered at wineries between the hours of 11am and 5pm on Saturday, and Noon and 5pm on Sunday. However, because one cannot survive on chocolate alone (tempting as it may sound), savory dishes will be served at a number of tasting rooms.
Additional information available on the Leelanau Peninsula Vintner's Association website here.
---